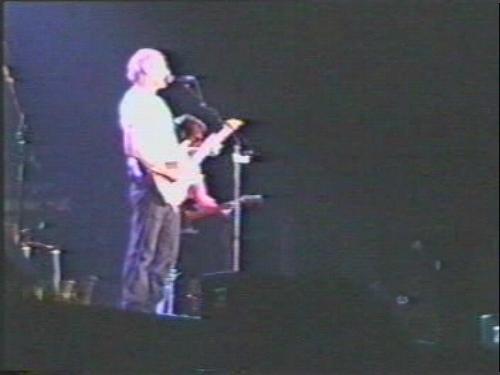 Mark Knopfler - Olympic Pavilion
Badalona, Spain - June 29, 2001 - VideoCD - CD-R2

Comments: Audience shot, pretty miserable picture and poor sound as well - especially when the PA quits during "Done With Bonaparte"!. For the diehard fan only. Also available in better quality as an audio CD.