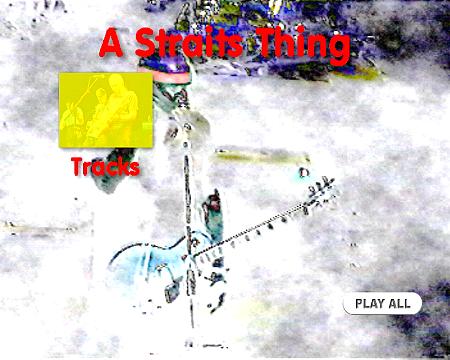 Mark Knopfler - A Straits Thing
London, England - July 24, 2002 - Button BR-DVD-002 - DVD-R1

Setlist:

Intro
Calling Elvis
Run Me Down
Your Own Sweet Way
Railroad Worksong
Are We in Trouble Now
Quality Shoe
Hobo's Lullaby
Can't Be Satisfied
Feel Like Going Home
Setting Me Up
Walk of Life
What it Is
Romeo and Juliet
Sultans of Swing
Ole Ole Ole
Baloney Again
Why Aye Man
Money For Nothing
Brothers in Arms
So Far Away
Going Home

Comments: The second of four charity gigs in July 2002, this one in benefit of the Teenage Cancer Trust. Joining Mark are the Notting Hillbillies, most of the members of Dire Straits, and Jools Holland. Another incredible Digger / Button recording, using video from four (!) different sources as well as the best sounding audience recording. I'd go on about how well done this is .... but I'd be afraid to inflate anyone's ego!