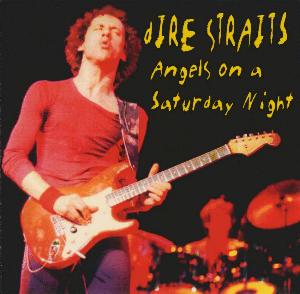 Dire Straits - Angels on a Saturday Night
The Polytechnic - January 30, 1978 - CD-R1 - 3BR Records - SB 5

Track List:

Southbound Train
Eastbound Train
Down to the Waterline
In the Gallery
Water of Love
Setting Me Up
Me and My Friends
Real Girl
Sultans of Swing
Comments: The definitive version of Leeds 1978, remastered by 3BR. Volume fluctuations are fixed, and the whole show much sweeter. An essential recording for any Dire Straits fan. Major bonus points are awarded for those who correctly spot the title reference - no hints will be given!