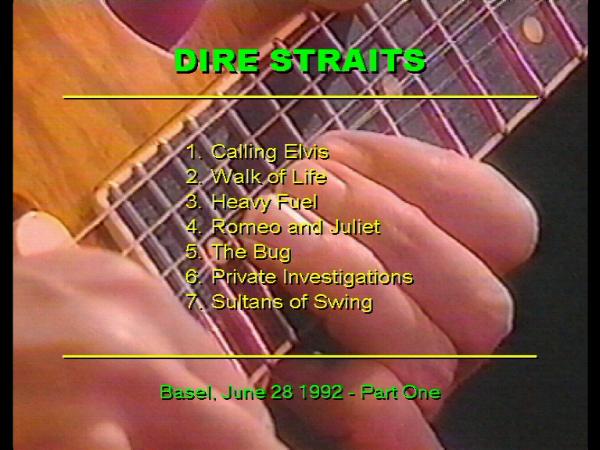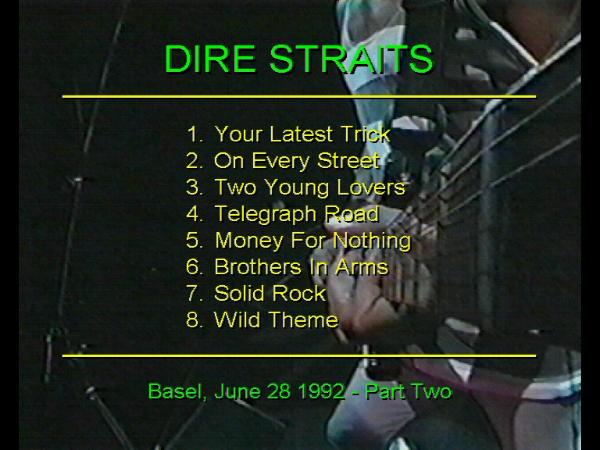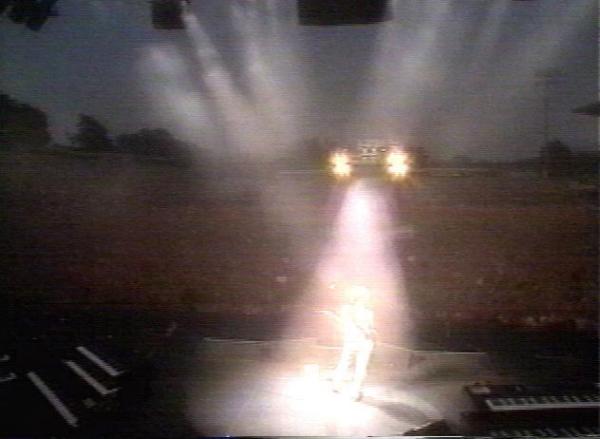 Dire Straits - Live in Basel 1992
St. Jacob Stadium - Basel, Switzerland - Button - August 26, 1992 - VCD-R2


Note: Great quality - and an incredible show! Sourced from european VHS, with titles on screen as the songs are introduced. 2 VCD set with title menus. Better qualtity and better source available on DVD

Below: MK teasing the audience as the band goes "on strike" before playing "Money for Nothing".