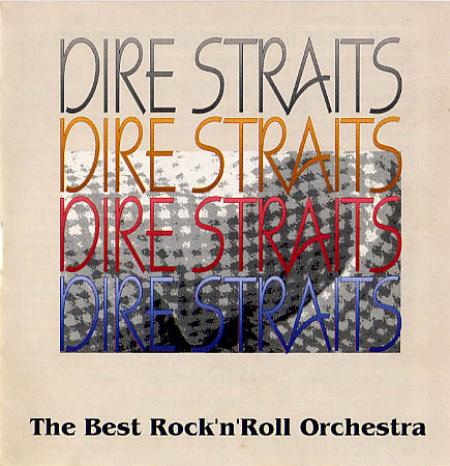 The Best of Rock and Roll Orchestra
Milan, Italy, June 29, 1981 - CD-R2 - Aud 5


Disc 1:
1) Intro
2) Once Upon a Time in the West
3) Expresso Love
4) Down to the Waterline
5) Lions
6) Skateaway
7) Romeo and Juliet
8) News


Disc 2:
1) Sultans of Swing
2) Portobello Belle
3) Angel of Mercy
4) Carousel Waltz
5) Tunnel of Love
6) Where Do You Think You're Going?
7) Solid Rock
8) Telegraph Road

Bonus Tracks:

9) On Every Street (from Straight to the Point)
10) Twisting By the Pool (from Boston 1979)
Comments: CD-R release contains two bonus tracks not found on the original release. Interesting transition between the early, more organic DS sound, and the later DS sound. It's especially interesting to compare how the arrangements of songs changed over time. A great performance!