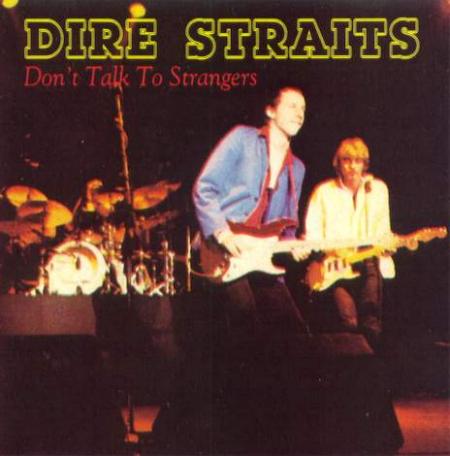 Dire Straits - Don't Talk to Strangers
Dortmund, Germany - December 20, 1980 - Buy Or Die - BOD-CD-212 - SB 4


Track List:

Once Upon a Time in the West
Down to the Waterline
Lions
News
Sultans of Swing (fade-up beginning)
Tunnel of Love
Solid Rock
Comments: Decent soundboard recording, sounds at times like it's an audience recording. "Tunnel of Love" from this show was released on the official "Live at the BBC". One must get a laugh out of the label "Buy Or Die". The back cover incorrectly lists the date as 1981.