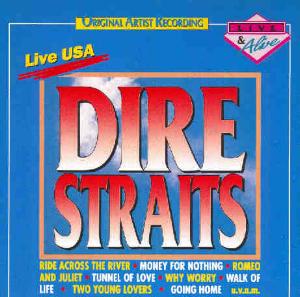 Live USA 1985
Blossom Music Center, Cleveland - August 5, 1985 - lun - SB 6

Disc 1:

Ride Across the River
One World
Romeo and Juliet
Private Investigations
Why Worry
Walk of Life
Two Young Lovers
Disc 2:

Money For Nothing
Tunnel of Love
Expresso Love
Solid Rock (*)
Brothers in Arms (*)
Going Home (*)
Comments: (*) Majestic Theatre, San Antonio, Texas, August 16, 1985. An excellent, close-miked soundboard, perfect quality. Great performance, too. Recommended.