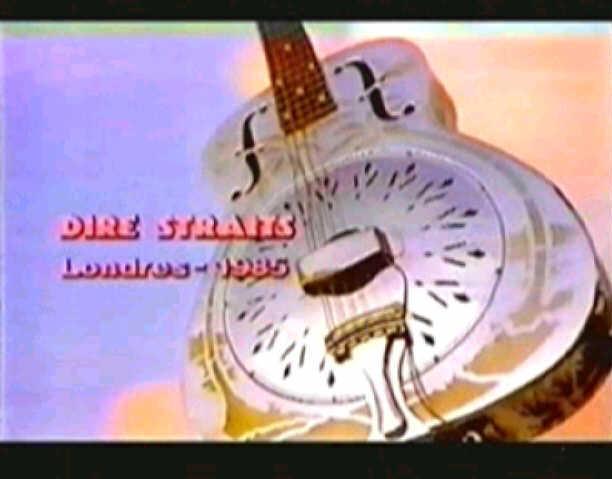 Dire Straits - London 1985
Wembley Arena - July 10, 1985 - VideoCD - CD-R1 - 62 Min.

Comments: Spanish broadcast of the Wembley, London 1985 show that began the marathon 1985-1986 Dire Straits World Tour. PAL format VideoCD, will play on compatible NTSC players with black borders at the top and bottom of the screen. Good quality, apparently from master VHS.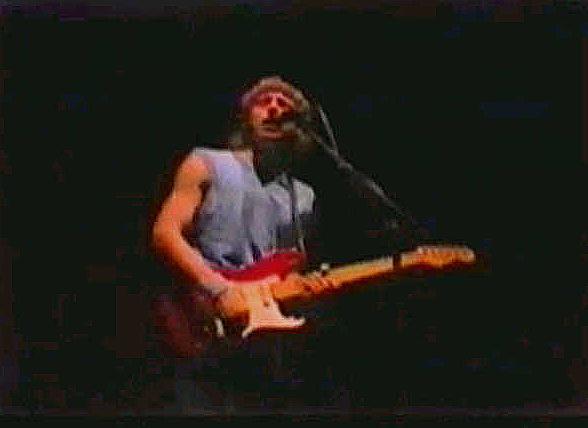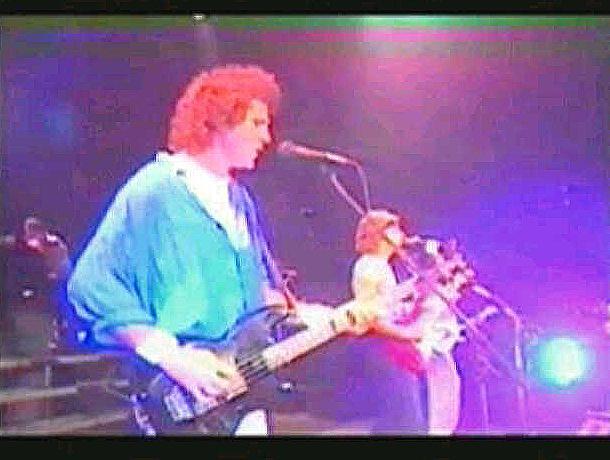 Introduction by a newsbabe - sharp eyed observers will note that the background is the "Alchemy" cover art!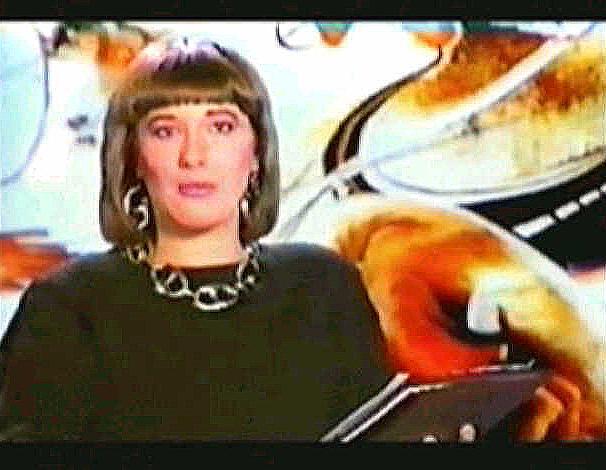 Visitor Comments:
Every band has its defining moments. In the case of Dire Straits, there were many. In July of 1985, the marathon "Live in '85" tour had landed in London, UK at the Wembley Arena. It would stay there until the 16th of that month, delivering an unprecedented THIRTEEN STRAIGHT nightly concerts at the venue. The plethora of ticket sales demonstrated that the band could have delivered thirteen more. Guest stars appearing daily included: Sting, Paul Brady, Francis Rossi, Dave Edmonds, T-Bone Burnett, Pete Townshend, Nils Lofgren, and the unforgettable Hank B. Marvin.

Now if you add up all the variables, the location: Mark's hometown of London, the date: July of 1985; somewhat early in the tour so the band still had alot of energy, and plenty of guest musicians, you get one result: powerful music with an awesome atmosphere.

The performance documented on this Video-CD is from the July 10th, 1985 show, the 7th straight concert at the Wembley Arena from this famous set. Guest musicians include Nils Loigfren on Solid Rock and Hank B. Marvin on pedal steel in Going Home. It has been sourced from the January 3, 1986 broadcast of the English television show, "The Tube", hosted by Jools Holland (who also played piano for Mark Knopfler in his solo tour). I recommend this very much. It's one of the greatest performances of Dire Straits ever. The faces of both the band and the audience during the concert shows that they really hit home hit with this one. This isn't just a defining moment for the band, no its more. In plain terms, this IS Dire Straits. - Dan Molda