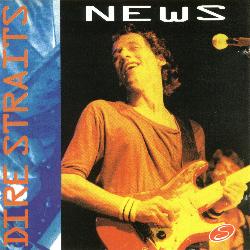 Dire Straits - News
Recorded live in Brussels, Belgium on July 5, 1981 - On Stage - OS CD 19 - 46:40 - SB 6

Track List:

1) Once Upon a Time in the West
2) News
3) Private Investigations
4) Tunnel of Love
5) Down to the Waterline
6) Angel of Mercy
7) Skateaway


Note: CD cover incorrectly lists the date and venue as "Baltimore, USA * October 7, 1984". Identical to the Once Upon a Time in the West release in sound quality and disc time, I would expect that one is a clone of the other. Both are superior to the version released as Before We Became Famous, which was sourced from vinyl and contains a number of crackles and pops as well as lower program material.