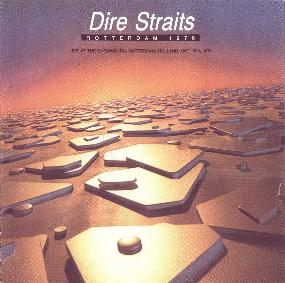 Rotterdam 1978
Rotterdam, Holland - October 19, 1978 - Golden Stars - GZCD 1006 - SB 4 4

Track List:

Down to the Waterline
Six Blade Knife
Once Upon a Time in the West
Lady Writer
Water of Love
In the Gallery
What's a Matter With You Baby?
Lions
Sultans of Swing
Wild West End
Eastbound Train
Geetarz Comments: This is decent, quite listenable soundboard recording, but there is a privately circulated version of this radio broadcast that is more complete and also offers a nice, although not drastic, improvement in sound quality. Avoid.