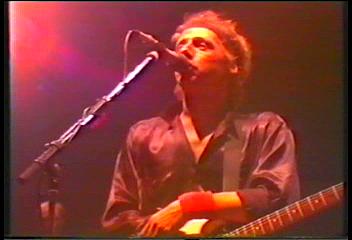 Dire Straits - Sydney 1986
Sydney, Australia - April 26, 1986 - Zetti 018 - DVD-R1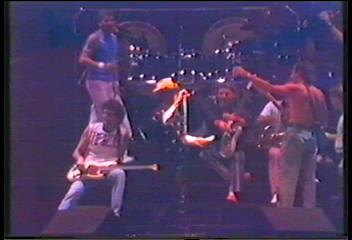 Geetarz Comments: Final show of the legendary 1985-1986 Dire Straits world tour, as broadcast on TV. Sourced from a master VHS tape, and them combined with the best available audio, from a bootleg, for the best possible quality. The original release by Button Recordings is in PAL format and will not work for many; this Zetti release has been reauthored in NTSC. Encoded in the (slightly unusual, though still in spec) Half-D1 ratio which is basically SuperVideoCD quality, so there is no real video advantage to be found here over the already excellent VideoCD release. However, having menus and track access certainly make this an improvement over the VideoCD. Also, there is Cover Art available.
Visitor Comments:
"Well, one might admitt that the original VHS tape isn't "that" good, the picture DO lack sharpiness, still, as, unlike the VCD, there's no pixealization, it's OK I think. Maybe it could be better to try another transfer using an ultimate stand-alone DVD Recorder, trying to enhance the sharpiness." - Zetti