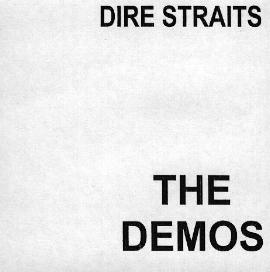 The Demos
Various 1978-1980 - CD-R1 - quality varies

Track List:

Down to the Waterline
Water of Love
Setting Me Up
Six Blade Knife
Southbound Again
In the Gallery
Wild West End
Eastbound Train
Real Girl
Unknown
Making Movies
Solid Rock
Where Do You Think You're Going?
Sultans of Swing
Tunnel of Love
Comments: Tracks 1-9: Recorded at Basing Street Studios, London from February 13 to March 5, 1978 (sourced from the "Early Demos" bootleg). Tracks 10-12: Greenwich rehearsals, London, UK - March 4-7, 1980. Track 13: Paris, France, 1980. Track 14: Recorded 1977 ("Honky Tonk Demos") CD. Track 15: Recorded 1980.