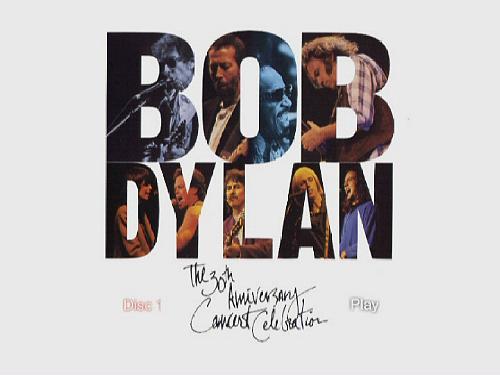 The Bob Dylan 30th Anniversary Concert Celebration: Bobfest
Madison Square Garden, NYC - October 16, 1992 - DVD-R2

Comments: Simply one of the finest groups of musicians assembled, ever! Everyone puts forth a great effort, with special praise heaped upon Neil Young for his incendiary "All Along the Watchtower", and Eric Clapton who brought down the house with "Don't Think Twice, It's Alright" in what may be his single best performance of the 1990s!. DVD-R2 sourced directly from the currently out-of-print laserdisc release. One can only hope for an official DVD release!