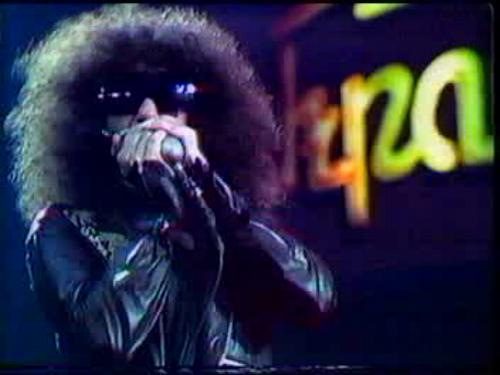 J. Geils Band - Rockpalast
Essen, Germany - April 21/22, 1979 - VideoCD - CD-R1


Comments: Excellent VCD sourced from VHS.

The J. Geils Band arrived in Düsseldorf and was picked up at the airport by Christian and Peter. On the trip to Essen in a comfortable conference bus, Peter Wolf made one thing clear: "We didn't come to try out German beer. And not for the German 'Frolleins', either. We've come to work for you!!!" That was apparent at the rehearsal. The band played through their whole concert many times, and with energy output at 150%. Peter Wolf worked up the few people standing around just as intensively as he did the 9000 on the next day. And then came the question to all of Europe: "Are you ready for the J. Geils Band?" - the loud-mouthed tour manager even forgot his speech impediment. And the answer was a many-voiced YES. Then it got under the skin. Peter Wolf swam in the multitude. Enthusiasm without limits. The perfect opening for a Rockpalast Nacht.

01  Just Can't Stop Me                              (4'37'')
02  I Could Hurt You                                (4'49'')
03  Sanctuary                                       (4'54'')
04  One Last Kiss                                   (4'27'')
05  Teresa                                          (3'46'')
06  Nitemares                                       (1'15'')
07  Wild Man                                        (5'30'')
08  I'm Looking For My Love                         (5'33'')
09  Give It To Me                                   (5'13'')
10  Whammer Jammer                                  (2'48'')
11  Houseparty                                      (5'22'')
12  Where Did Our Love Go                           (3'50'')
13  Give It To Me                                   (1'45'')
14  Pack Fair and Square/First I Look at the Purse  (6'20'')