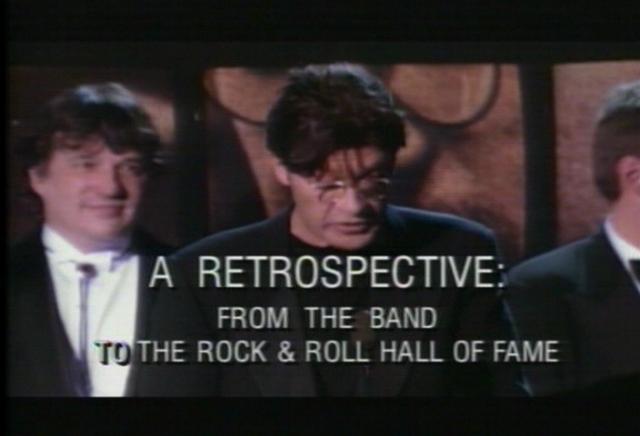 Robbie Robertson - A Retrospective
Documentary - DVD-R1

Comments: DVD-R taken from rare and out-of-print Japanese laserdisc release chronicles the career of The Band's Robbie Robertson. Performance clips and interviews, Japanese subtitles. Notable for its inclusion of rare rehearsal and performance footage of The Band's induction into the Rock and Roll Hall of Fame, including Eric Clapton. Unfortunately this material is not complete, but we take what we can get, n'est-ce pas?