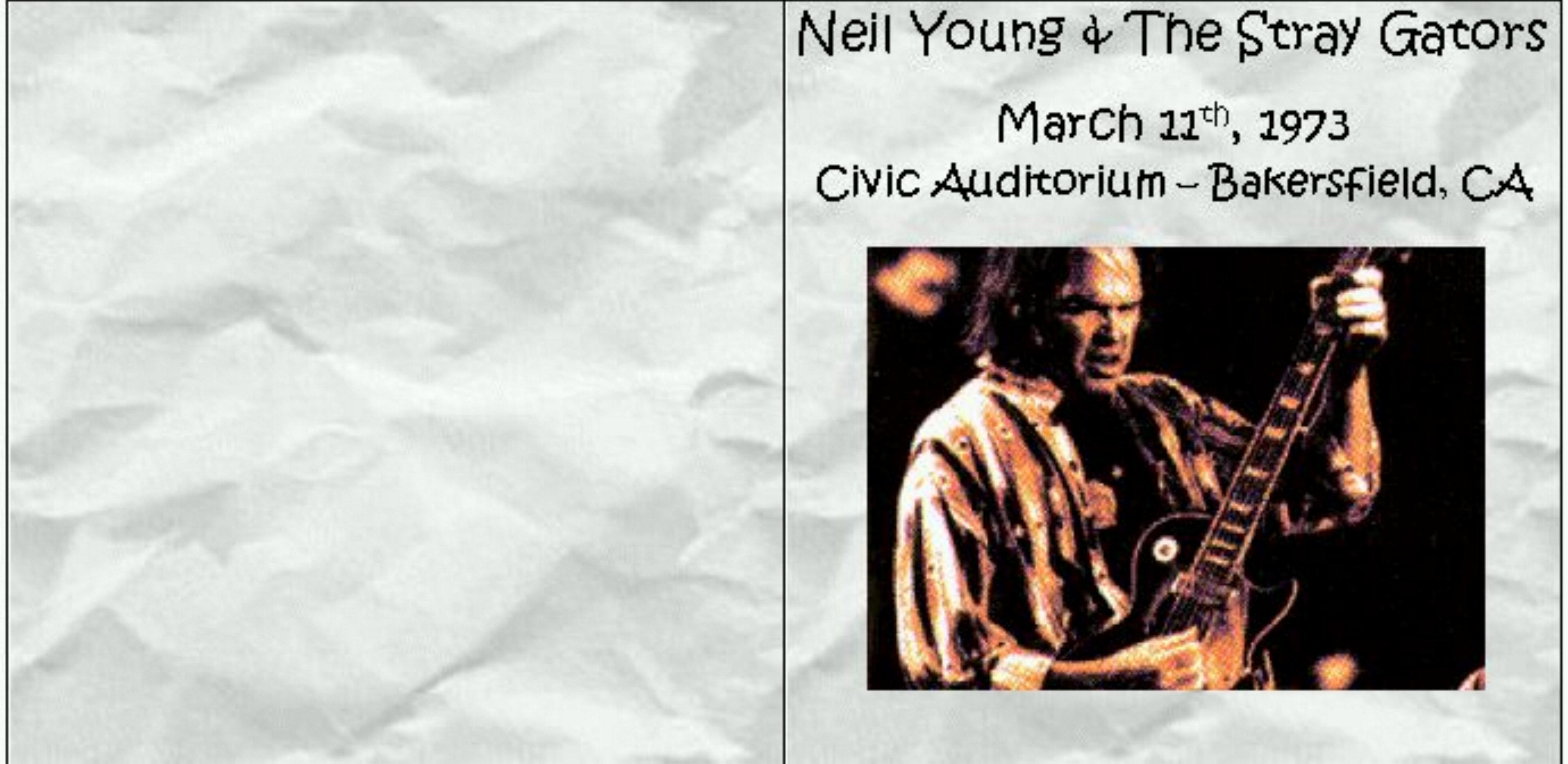 Neil Young and the Stray Gators - Civic Auditorium
Bakersfield, Ca. - March 11, 1973 - CD-R2 - SB 5

Disc 1:

Sugar Mountain
Tell Me Why
Sweet Joni
Old Man
Heart of Gold
The Loner
Lookout Joe
Time Fades Away
Don't Be Denied
Alabama
New Mama
Last Dance
Disc 2:

Southern Man
Cinnamon Girl
Are You Ready For the Country?

Bridge Benefit V: November 2, 1991


Forever Young
Long May You Run
Birds
Harvest Moon
From Hank to Hendrix
Comes a Time
Forever Young
Greensleeves
Comments: Nice soundboard from the 1973 "Time Fades Away" tour with the Stray Gators, also features David Crosby and Graham Nash. Disc 2 includes an audience recording (Aud 4) of the Bridge Benefit V (also with the Stray Gators).