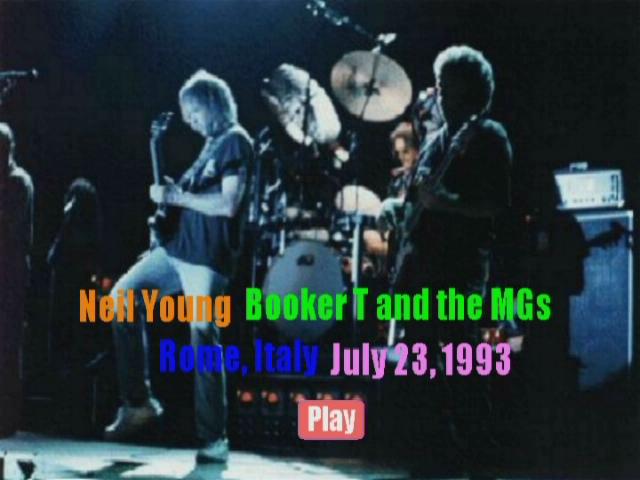 Neil Young With Booker T. and the MG's - Foro Italico
Rome, Italy - July 23, 1993 - DVD-R

Comments: PAL Master VHS -> NTSC VHS -> DVD. Great show, audience shot handheld from in front of the stage. Nice version of "The Loner" with great fills by Steve Cropper.