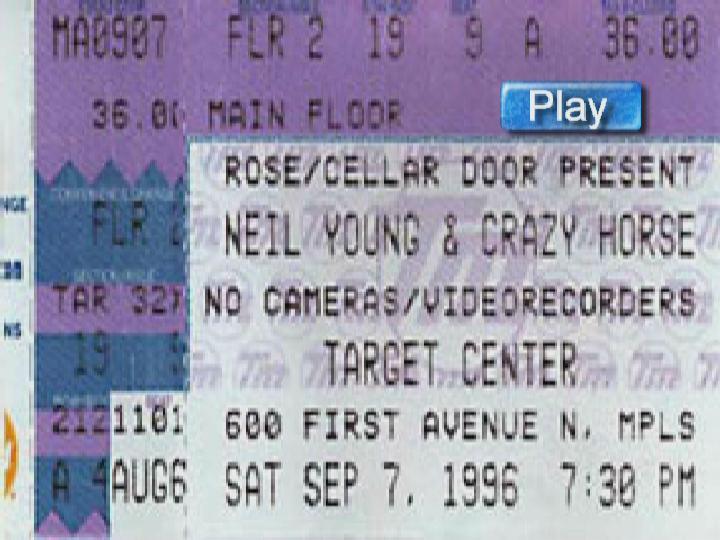 Neil Young and Crazy Horse - Target Center
Minneapolis, Minnesota - September 7, 1996 - VideoCD - CD-R2

Comments: VideoCD sourced from master VHS. Audience filmed from a slightly bizarre location - above and behind the band! It's a great view of Neil's bald spot that you just won't get on an official release.