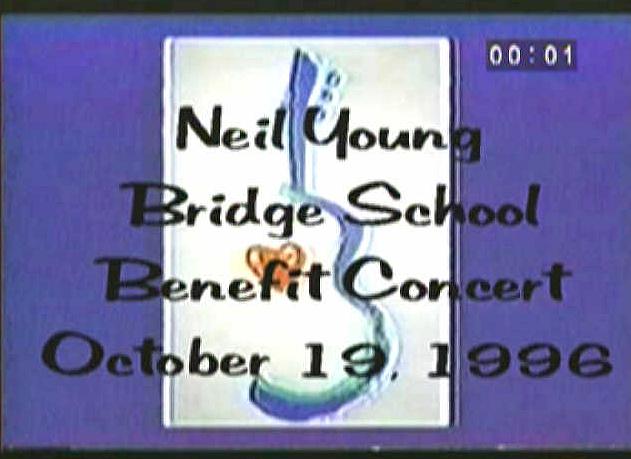 Bridge School Benefit X
October 19, 1996 - Video CD - CD-R1 - 51:38

Track List:

Cinnamon Girl
Cortez the Killer
Campaigner
Human Highway
Scattered
Mr. Soul
Cowgirl in the Sand
Helpless

Comments: Excellent all-acoustic set, introduced by Neil as "songs you knew you'd never hear acoustic". Video is poor quality, somewhat grainy and not very easy on the eyes, but the audio is perfect soundboard.