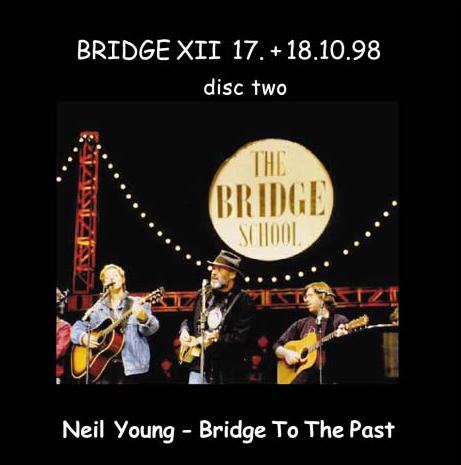 Neil Young - Bridge School Benefit 12
Mountain View, Ca. - October 18, 1998 - CD-R1 - Aud 4

Track List:

Looking Forward
I Am a Child
From Hank to Hendrix
Distant Camera
Horseshoe Man
Distant Camera
Horseshoe Man
After the Gold Rush
Expecting to Fly
Powderfinger
Ambulance Blues (with REM)
Country Feedback (guests with REM)
Four Strong Winds
I Shall Be Released
Comments: Nice, listenable audience recording. This is only the Neil Young portion of the evening.