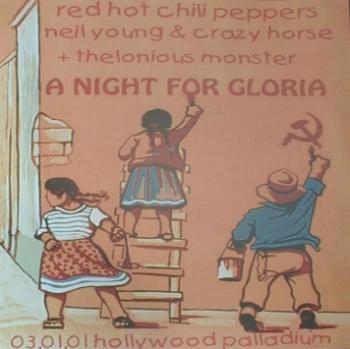 Neil Young and Crazy Horse - A Night For Gloria
Los Angeles, Ca. - March 1, 2001 - CD-R1 - Aud 5

Track List:

Sedan Delivery
Hey Hey, My My
Love and Only Love
Cinnamon Girl
Fuckin' Up
Cortez the Killer
Like a Hurricaine
Comments: Benefit for drug counselor Gloria Scott with the Red Hot Chili Peppers, held at the Hollywood Palladium. Nice, very listenable audience recording.