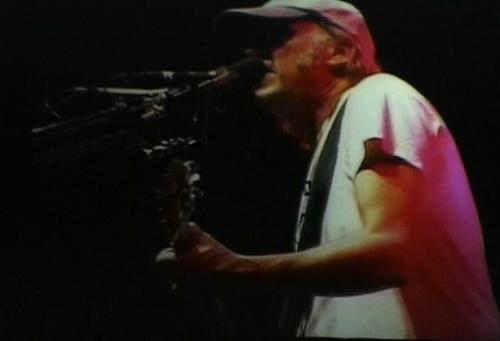 Neil Young and Crazy Horse - Coral Sky
West Palm Beach, Florida - June 8, 2003 - DVD-R3

Setlist:

Falling From Above
Double E
Devil's Sidewalk
Leave the Driving
Carmichael
Bandit (solo acoustic)
Grandpa's Interview
Bringin' Down Dinner
Sun Green
Be the Rain
Like a Hurricane
Hey Hey My My
Powderfinger
Comments: Complete stage performance of "Greendale". Multi camera audience shot DVD mixes footage filmed off the venue broadcast screens with audience shot footage. Tripod shot and very stable. Audio is a good, very listenable audience recording quality.