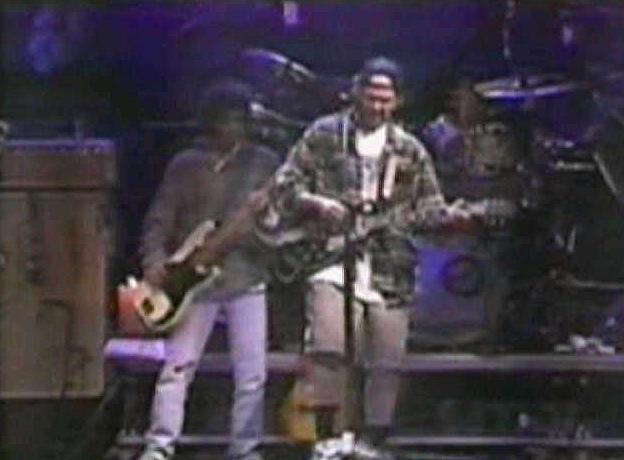 Neil Young - Farm Aid 1997
Tinley Park, Ill. - October 4, 1997 - VideoCD - CD-R1

Comments: VideoCD sourced from 3rd generation VHS. Great performance ("Willie Nelson, Pocohontas, and Me!") but would someone PLEASE tell Neil how stupid he looks in that outfit? I mean, it's ridiculous enough on a 14 year old....