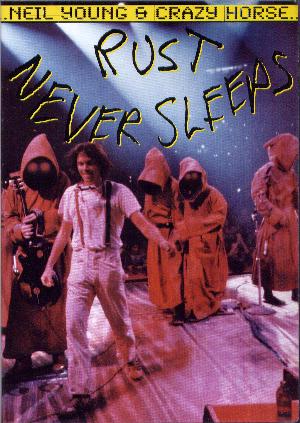 Neil Young - Rust Never Sleeps
Cow Palace, San Francisco - October 22, 1978 - DVD

Comments: DVD Release of the classic Young film. Nice surround mix, but the video conversion is terrible, leaving a screen or moire pattern imposed on the image at times. Also contains photo gallery, lyrics, slides, and the original script. Well done but flawed.