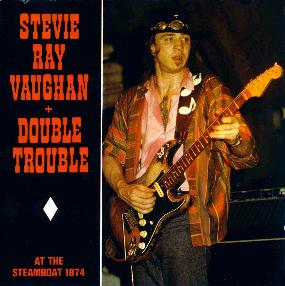 At the Steamboat 1874
Austin, Texas - April 1, 1980 - Magic Mushroom MMR-CD 9103 - SB 5

Track List:

In the Open
Evening Boogie
I'll Drive In Your Town
The Sky Is CRying
I'm Leaving You
All Your Love
Tin Pan Alley
Love Struck Baby
Tell Me
Little Wing
Instrumental
I'm Crying
Texas Flood
Treat You Right
Hideaway
Comments: The most complete recording of the "Steamboat" titles available. Sourced from analog, some tape hiss is present. The official release obviously has better sound quality; still, this release is worth seeking out for the extra tracks not found on the official release. Only one track from the performance, "Shake For Me", is missing. Recommended.