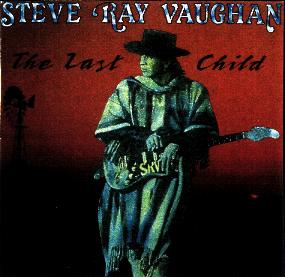 The Last Child
Los Angeles, California - 1983 American Tour (?) - Lobster Records CD 002 - SB 6

Track List:

Kyla's Theme
Schoolgirl
Pride and Joy
Mary Had a Little Lamb
Trouble
Love Struck Baby
Voodoo Chile
Little Wing
3rd Stone From the Sun
You'll Be Mine
Love House
Colletti's Torch Song
Comments: An excellent, crisp soundboard. It's an easy show to identify, SRV has some problems with feedback (the kind guitar players *don't* want!) during "Pride and Joy", but it doesn't detract at all from this terrific recording. The titles on the CD jacket are hilariously wrong - "Love House" is actually "Rude Mood", "Colletti's Torch Song" (WHERE did they get THAT?) is "Wham!". A fun show. Recommended.