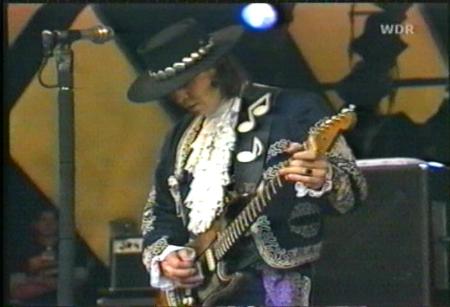 Stevie Ray Vaughan - Rockpalast
Open Air Festival, Loreley - August 25, 1984 - DVD-R1

Comments: DigiSat -> VHS -> DVD-R. NTSC, Dolby Digital Audio. A Geetarz production. Great show! Comments from the Rockpalast online archives can be found here. Inferior in quality to the DVD sourced from a Super VHS master, however this version is free of some of the audio drift that plagues that recording.