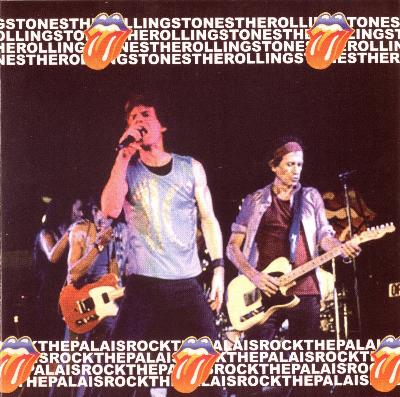 The Rolling Stones - Palais Royale
Toronto, Canada - August 16, 2002 - CD-R1 - SB 6

Track List:

It's Only Rock and Roll
Sad Sad Sad
If You Can't Rock Me
Stray Cat Blues
Hot Stuff
Don't Stop
Honky Tonk Women
Torn and Frayed
Wild Horses
Happy
I Can't Turn You Loose
Heart of Stone
Can't You Hear Me Knocking
Jumping Jack Flash
Brown Sugar
Comments: The Rolling Stones performed in front of 1,000 lucky fans and invited guests at a surprise gig in the the Palais Royale Ballroom, Toronto, Canada. The band sounded great, as they played songs such as "Can't You Hear Me Knocking", "Heart of Stone" and their new single "Don't Stop". Keith said "We are rehearsing", as he did "Happy".