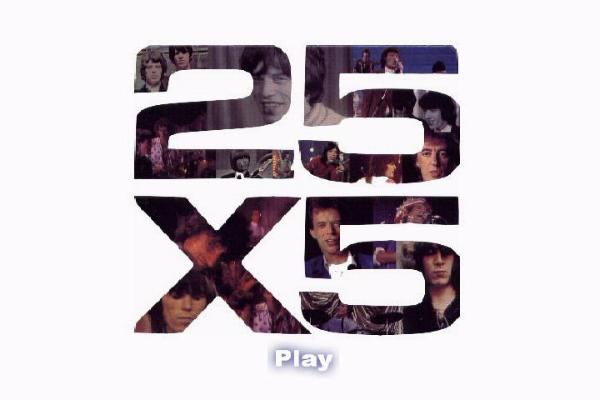 The Rolling Stones - 25 x 5
Documentary, 1990 - Geetarz 198 - DVD-R1 - 2'10"

Comments: "25 X 5" contains interviews, rare archival footage, newsreel footage, press conferences, personal glimpses of wives and families and the Stones' induction into the Rock & Roll Hall Of Fame. It also re-caps all the tours -- from 1964 to 1989, along with film excerpts from: "The Rock & Roll Circus," "Cocksucker Blues," Godard's "One Plus One" and "Gimme Shelter." In addition, this video features nearly 40 songs -- starting with "Good Times, Bad Times" and climaxing with the complete, unedited version of the "Rock and a Hard Place" video.
DVD-R1 sourced from original VHS release. Menu, Dolbu Digital 2.0 Stereo audio.