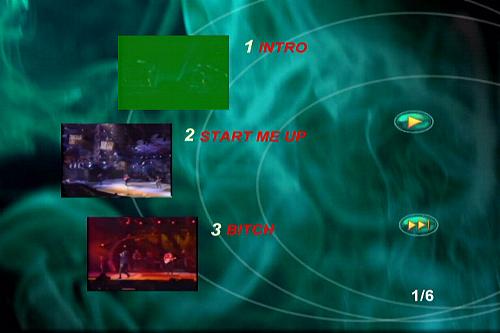 The Rolling Stones - Atlantic City 1989
Atlantic City, New Jersey - December 19, 1989 - DVD-R2

Geetarz Comments: DVD-R2 sourced from VHS. Recorded in a standalone +R recorder, takes 2 discs. Widely considered to be one of Eric Clapton's finest blues performances on "Little Red Rooster", but it was John Lee Hooker who tore the place down! Cover art titles this DVD set as "Terrifying" but it is not to be confused with the poor quality bootleg recording with that name.
Visitor Comments:
"This one sucks, poor picture and audio quality, skip this version" - Zetti