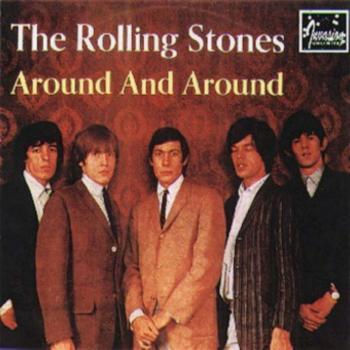 The Rolling Stones - Around and Around
Compulation - Invasion Unlimited - IU9531-1 - SB 5

Track List:

Can't Judge a Book by the Cover
Diddley Daddy
Roadrunner
Bright Lights, Big City
Baby What's Wrong
I Want to Be Loved
Rice Crispies Jingle
Not Fade Away (take 1)
And Mr. Spector and Mr. Pitney Came, Too
Andrew's Blues
Stewed and Keefed
Look What You've Done
Tell Me Baby, How Many More Times
Meet Me in the Bottom
High Heel Sneakers
Don't Lie to Me
Looking Tired
Everybody Needs Somebody to Love (take 1)
Everybody Needs Somebody to Love (take 4)
Comments: The first in a series of eight from Invasion Unlimited to chronicle Rolling Stone studio outtakes in chronological order. De-hissed, de-popped, and speed corrected. Another excellent, and worthy disc!