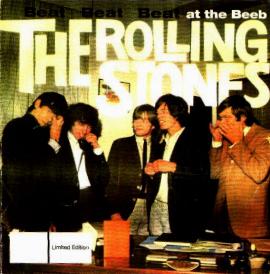 The Rolling Stones - At the Beeb
BBC studios, 1963 - 1965 - Invasion Unlimited - IU 9428-2 - sb6


Note: From the liner notes: This 2cd set comprises the long lost session recordings the Rolling Stones made especially for British BBC radio between 1963-1965. They are in chronological order and as complaete as possible. Every effort was made to track down the best sources, be it from the BBC archives or from avid fans who taped these shows off the radio in the early 60s. This as necessary since the BBC itself erased most of its programmes as in those days they were not considered worthwhile enough for preservation! The tapes were equalized, de-noised, de-clicked and speed-corrected in order to make the overall sound quality as perfect as can be.