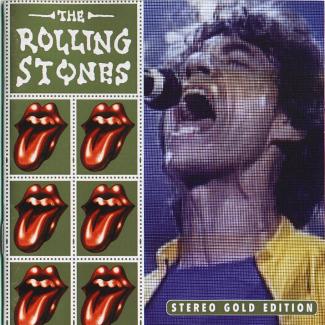 St. Louis Gold
TWA Dome - St. Louis, Missouri - December 12, 1997 - Dandelion DL 013/14 - SB 6

Disc 1:

Satisfaction
Let's Spend the Night Together
Flip the Switch
Gimme Shelter
Wild Horses (with Dave Matthews)
Anybody Seen My Baby
Saint of Me
Corrina (with Taj Mahal)
Out of Control
Waiting on a Friend (web vote, with Joshua Redman)
Miss You
Band Introduction
Disc 2:

All About You
Wanna Hold You
It's Only Rock and Roll
The Last Time
Like a Rolling Stone
Sympathy for the Devil
Tumbling Dice
Honky Tonk Woman
Start Me Up
Jumping Jack Flash
You Can't Always Get What You Want
Brown Sugar
Comments: Great soundboard, billed as a "Stereo Gold Edition" on the packaging. Great Tele tone from Keith! Twang on....
Visitor Comments: "It's an other great performance by the rolling stones in the Twa dome of st.louis. On this version, you have the 4 four songs (not include in the dvd bridges to babylon tour 97-98) The sound looks great with a lot of energy in every songs. in my opinion, this is the best show of 1997 US Tour." - Anon