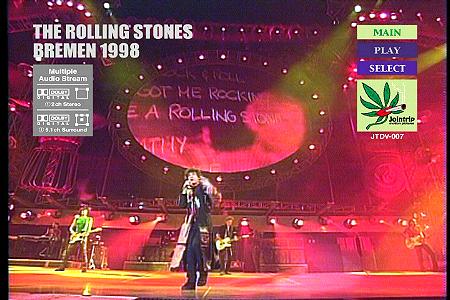 The Rolling Stones - Bremen 1998
Bremen, Germany - September 2, 1998 - Jointrip - JTDV-007 - DVD-R1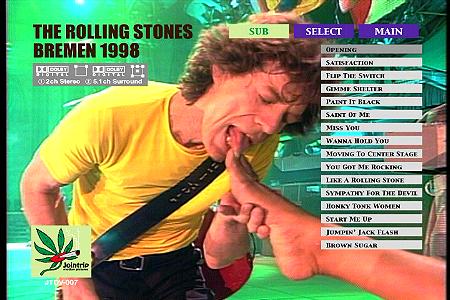 Geetarz Comments: Toss out any other recordings you may have of this concert! Jointrip as usual does it again, with not only impeccable picture quality but of course both Dolby Digital 2.0 stereo as well as 5.1 surround sound. Recommended.
Visitor Comments:
"I fullfill AG's comments, another winner, nuff' said !" - Zetti