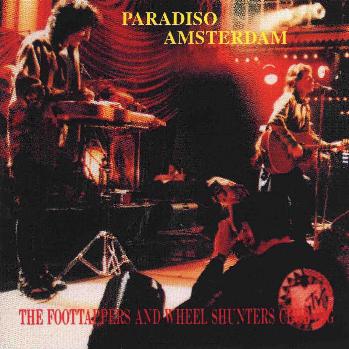 The Foot Tappers and Wheel Shunters Club Gig
Amsterdam, Holland - May 27, 1995 - Vinyl Gang - VGP-084 - Aud 4

Disc 1:

Introductions
Not Fade Away
It's All Over Now
Live With Me
Let it Be
Beast of Burden
Angie
Wild Horses
Stand Up Charlie!
Sweet Virginia
Dead Flowers
Still a Fool
Down in the Bottom
Shine a Light
Disc 2:

Like a Rolling Stone
Jump on Top of Me
Connection
Band Introduction
Before They Make Me Run (restarted)
Slipping Away
Monkey Man
Can't Get Next to You
All Down the Line
Street Fighting Man
Rip This Joint
Respectable
Comments: Nice audience recording, the last of the Stones' performances at the Paradiso Theatre in Amsterdam that were recorded for broadcast. As always it's interesting to hear the original, unedited, complete show! Taping a loud band in a smaller venue is always a challenge, and this recording is no exception, with the guitars coming through quite clearly and the vocals a bit distant at times. Still a worthy addition to any collection.