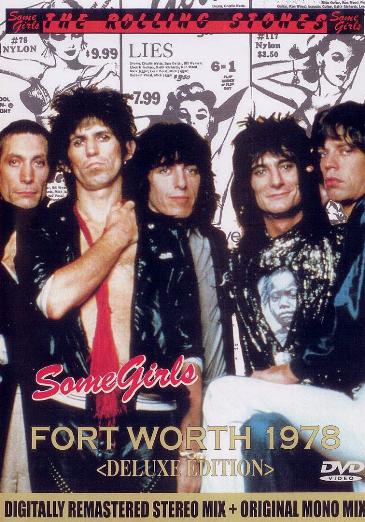 The Rolling Stones - Fort Worth '78 - Deluxe Edition
Fort Worth, Texas - July 18, 1978 - Jointrip - JTDV-005 - DVD-R1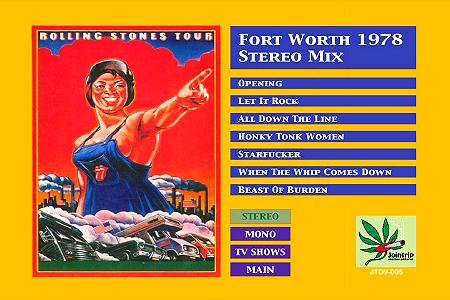 Comments: What, the original mono mix ain't good enough for you? Then how about a digitally remastered stereo mix AND the option of the original mono mix? Still not good enough? How about cool menus, bonus TV news and interviews. Yet another absolutely essential Jointrip release!