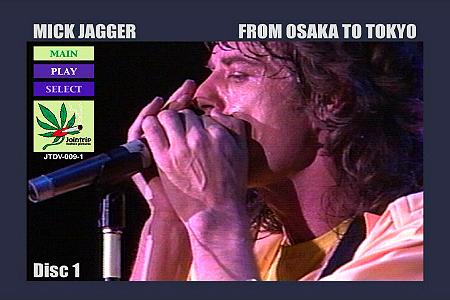 Mick Jagger - From Osaka to Tokyo
Compilation - Jointrip - JTDV-009-1/2 - DVD-R2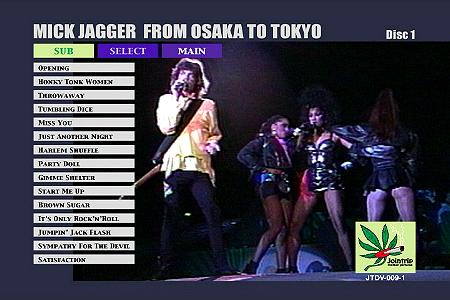 Comments: What most folks don't know is that "Jointrip" is an ancient Japanese word that, when closely translated by someone familiar with the language, means "kick ass top quality DVD". This one is true to form - well authored, all top notch quality with well done menus. A must for any Jagger / Stones fan. Recommended.