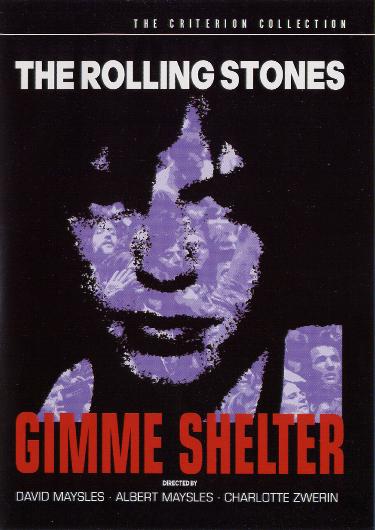 The Rolling Stones - Gimme Shelter
1970 - Criterion - 91 min.

Comments: Called "The Greatest Rock Film Ever Made", this landmark documentary follows the Rolling Stones on their notorious 1969 U.S. Tour. The Criterion release features a new high-definition transfer of he uncensored 30th Anniversary version, remastered and restored from the camera original. Exclusive Dolby Digital and DTS 5.1 sound mixes, as well as many bonus extras.