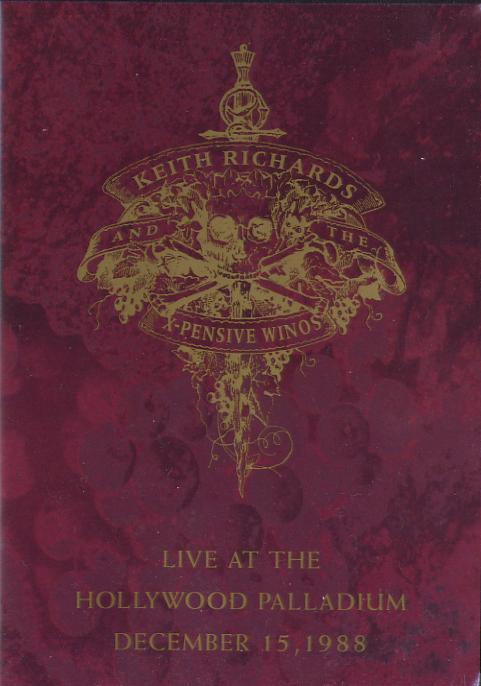 Keith Richards and the X-Pensive Winos - Live at the Hollywood Palladium
Los Angeles, Ca. - December 15, 1988 - Virgin - 60 min.

Comments: Great DVD release of this raw, in-your-face show. Remixed audio in Dolby Digital 2.0 Stereo as well as 5.1 Surround. The limitations of the analog master were never meant for official release and show their age, but the DVD certainly makes the best of the available material! Recommended.