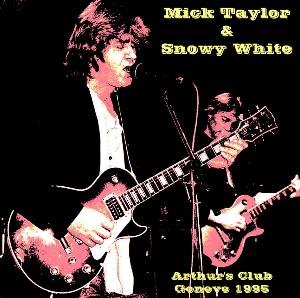 Mick Taylor - Arthur's Club
Geneve, Switzerland - April 4, 1995 - Dirty Pig - DPCD 007 - SB 5

Track List:

You Gotta Move
I Wonder Why
You Shook Me
Judgment Day
Little Wing
Can't You Hear Me Knocking?
Comments: From TV broadcast, excellent performance and a must-have disc for any blues fan. Good soundboard, although it fades out a bit in parts near the end. With Snowy White on guitar.