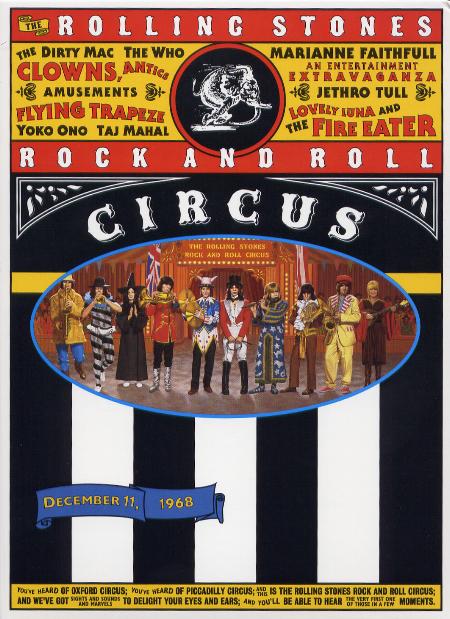 Cover Art
The Rolling Stones - Rock and Roll Circus (2004)
London, England - December, 1968 - ABKCO 1003-9 - 63 min.
This excellent 2004 remastered release blows away all previous versions in picture and sound quality. Remastered from the original 16mm negative, the image quality is notably better than earlier releases, and the audio portion comes fully into the 21st centuty, in both uncompressed 2-channel PCM and 5.1 surround. Extras include backstage footage, previously unreleased performance footage, interviews, and a photo gallery.

One small quibble - all this technology, and they STILL left Yoko Ono in there? Good grief !