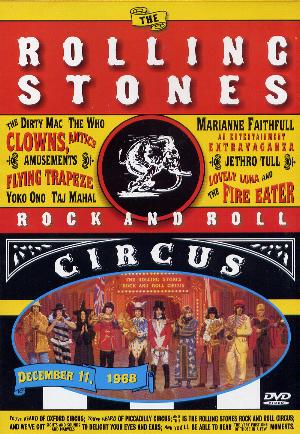 The Rolling Stones: Rock and Roll Circus
London, England - December 11, 1968 - Works 2075 - 65 min.

Comments: Codefree Brazilian release of the legendary (and / or infamous) concept that featured Jethro Tull, the Who, Taj Mahal, Eric Clapton, and John Lennon. Nice Dolby Digtal 5.1 Surround mix as well as 2.0 Stereo. Menus in Portuguese.