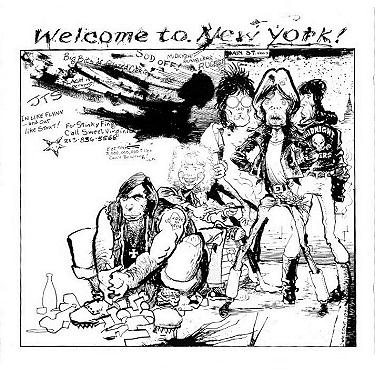 The Rolling Stones - Welcome to New York
New York, New York - July 26, 1972 - TSP-CD-038 - TBA

Track List:

All Down the Line
Can't Always Get What You Want
Midnight Rambler
Bye Bye Johnny
Rip This Joint
Love in Vain
Sweet Virginia
Jumping Jack Flash
Visitor Comments: "Swingin Pig completely ruined the sound of this recording - by no-noising this vinyl-recording to death. That's the way they did it in the early CD age. Now, 15 years later, there are FAR better versions of this recording on CD. (They are all taken from vinyl, since the original tape has never circulated). The best vinyl transfer has been shared on Dime - together with the first half of the show in G-VG aud quality. The label "Dogs&Cats" released this version on "Nasty Songs". "Touring Party 1972" (Rattlesnake) features a different transfer - which is also very good (allthough not quite as good as the "watchit-transfer"....which D&C released a few months later)" - Anon.