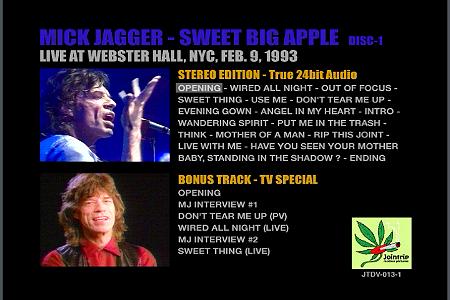 Mick Jagger - Sweet Big Apple
New York, New York - February 9, 1993 - Jointrip - DVD-R2
Comments: Beautifully done on the always-excellent Jointrip label, with (as usual), tons of extras and bonus material. Not only is the concert itself a hot performance that is far more enjoyable to watch than to listen to alone, the real kicker here is Mick's appearance on the Saturday Night Live TV show as Keith Richards (with Mike Meyers as Jagger) which is guaranteed to give a good laff. Recommended.