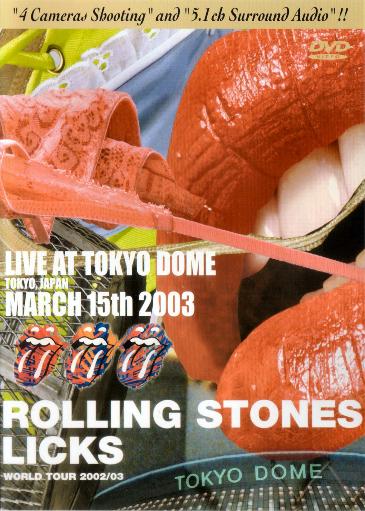 The Rolling Stones - Tokyo Dome
Tokyo, Japan - March 15, 2003 - Jointrip - JTDV-002-1/2 - DVD-R2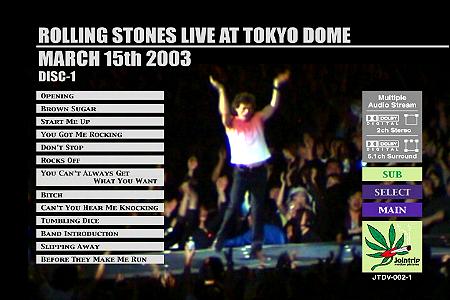 Comments: Better fasten those seat belts boys and girls - Jointrip does it again, blowing away the competition with an impeccable release. Dolby digital surround and stereo, nice audience shot picture quality - what more could you want? Recommended.