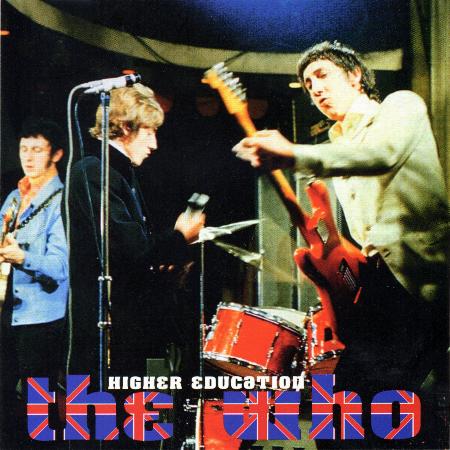 Front Cover
Back Cover
The Who - Higher Education
Georgetown University - November 1969 - TDR-127 - TBA
Track List:
Overture
It's a Boy
1921
Amazing Journey
Eyesight to the Blind
Heaven and Hell
I Can't Explain
Fortune Teller
Tattoo
Summertime Blues
Shakin' All Over
My Generation
See Me, Feel Me
The Kids are All Right
It's Not True
I'm Free
Greyhound Girl
Relay
Dogs Part 2
Don't Even Know Myself
Shout
Classified
Odorono
Tattoo
Tracks 1-13 live at Georgetown University, Georgetown, Maryland in November 1969. Tracks 14-15, 17-18, 20, 22; Pete Townshend home demos. Track 16; outtake version. Track 19; B-Side, features Keith and Pete's dogs on vocals! Track 21; live at Richmond Jazz and Blues, 1965. Tracks 23-24; from 1986 German polydor CD version, the only "true stereo" version!