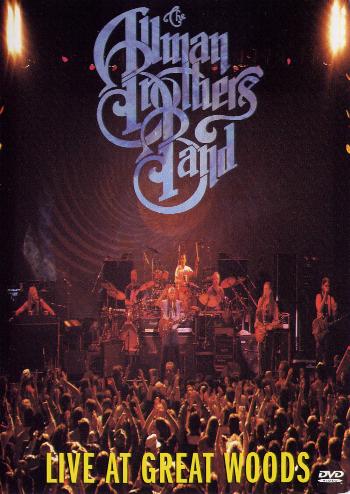 The Allman Brothers Band - Live at Great Woods
Great Woods, Mass. - September 6, 1991 - Epic DVD - 90 min.

Comments: This is utterly stupid and without merit. What were the suits thinking? This official DVD release on the Epic label looks great but is less complete than the original VHS and video laserdisc releases, containing a number of voiceovers (narration provided by Robbie Robertson, uncredited on the cover). An excellent show if a flawed presentation. Dolby Digital surround and stereo audio. Skip this one and obtain the 2DVD fan-produced set authored from the original laserdisc release. Avoid.