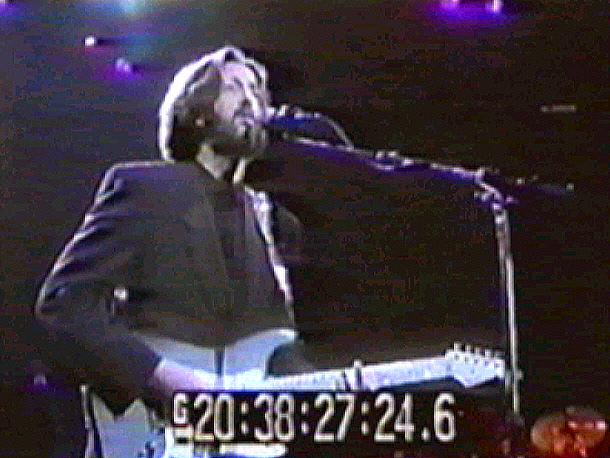 Eric Clapton - Live at the Royal Albert Hall
London, England - January 24, 1990 - EC Is Here VHS - 2 Hours

Comments: This is the raw, unedited footage of the performance. The numbers seen in the lower center of the screen are SMPTE timecode, used to identify each frame for editing purposes. As this is the raw footage, the songs broadcast on English TV and released on "24 Nights" is missing the "effects" added later for those releases. But the real point of interest in this recording is that it is complete, containing songs not found in the other broadcasts, or even in the radio broadcasts such as those later released on CD such as Wonderful Night, Love, Class Blues, or any of the other releases sourced from the radio show. "Breaking Point" and "Knockin' On Heaven's Door" (with Phil Collins) are featured here in their entirety. Also of note is that the audio mix, while still a perfect soundboard, is rather different than that found on the aforementioned radio releases, featuring a more "open" sound with more ambient mixed in but still having a nice directness and "punch".