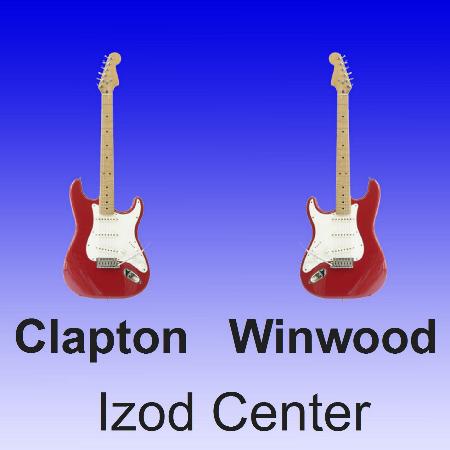 Front Cover
Back Cover
Eric Clapton and Steve Winwood - Izod Center
East Rutherford, New Jersey - June 10, 2009 - Daspyknows - Aud 5
Disc 1:
Had to Cry Today
Low Down
After Midnight
Sleeping in the Ground
Presence of the Lord
Glad
Well Allright
Tough Luck Blues
Tell the Truth
Pearly Queen
No Face, No Name, No Number
Forever Man
Georgia On My Mind
Disc 2:
Driftin'
Nobody Knows You
Layla
Can't Find My Way Home
Split Decision
Little Wing
Voodoo Chile
Cocaine
Dear Mr. Fantasy
Tascam DR-100 Schoeps MK4 > Reutelhuber Box > Soundforge 9.0e > CDWav > FLAC (Level 8)

Recorded Section 8 Row V DEAD CENTER 24/48

Second show out of retirement. This was an expensive one due to a last minute ticket upgrade and a pair of yutzes who wasted my time. Had seats in Section 5 about 35 rows back but saw ticketbastard released the seats i really wanted. I bought a pair and planned on getting rid of the extras. We had a buyer whom we waited for in Manhattan until late. They showed up and thought we were selling the tickets at half price. We bailed on them and hoped to sell them at the venue. No go so they became expensive souveniers. There was no interest from any NY tapers either WTF is that all about. Got the gear in and rolled the show. It has taken awhile to upload since I needed to get back to Ca. Enjoy. This one came out really nice.


Geetarz Comments:
The best of the available sources for this show. The Modern Day Warrior version is a little crisper, so that is also an excellent choice. Thanks to ML13 for artwork (via DIME).