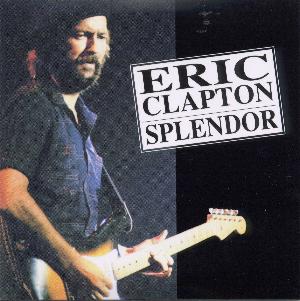 Eric Clapton - Splendor
Civic Center, Providence, RI - June 25, 1975 - VRM - VRM-001-2 - Aud 5


Disc 1:
1) Layla
2) Further On Up the Road
3) I Shot the Sheriff
4) Better Make it Through Today
5) Keep On Growing
6) Can't Find My Way Home
7) Driftin' Blues
8) Sunshine Of Your Love
9) Motherless Children
10) Mean Old World


Disc 2:
1) Teach Me to Be Your Woman
2) Bell Bottom Blues
3) Badge
4) Knockin' On Heaven's Door
5) Tell the Truth
6) Eyesight to the Blind
7) Why Does Love Got to Be So Sad


Comments: A nice, very listenable audience recording. In addition to the great closing jam session, Carlos Santana also performs on percussion during 'Can't Find My Way Home' as EC closes with "Carlos Santana on tambourine ... and inspiration". Good quality but inferior to that found on the master copy.